12785 Bellaire Street
Thornton, CO 80241
Driving Directions:
From the intersection of E. 120th Ave. & Colorado Blvd. go north on Colorado Blvd. to E. 128th Ave. turn right go to your first stop light Bellaire St. turn right and it will be the second house on your right.
Follow the Green Signs!
Fri 10-Jan 9am-3pm
Sat 11-Jan 9am-3pm
Sun 12-Jan 10am-2pm
Half Price Day: Sunday
Sale Overview
This is a nice ranch home with a basement a two car attached garage and a patio in the back. The house is very full and most everything is in good condition in this nice clean home. You will love the red & white kitchen!
Most of the furnishings in this home are in the Contemporary & Traditional styles all in good condition.
There are 4 framed Herman Miller - Stephen Frykhol "Summer Picnic" prints 1971, 1974, 1975 & 1977. You will find a great selection of CD's & LP's, more than 100 collector dolls (Nancy Ann Storybook, Terri Lee & Ginny by Vogue Dolls)

Lots of great kitchen items mush of it red, vintage turntable & speakers from the 70's, some books & costume jewelry, nice Christmas items, men's & women's clothing, tools & lawn & garden items as well as the everyday items you are looking for.
ANTIQUES, FURNITURE & ACCESSORIES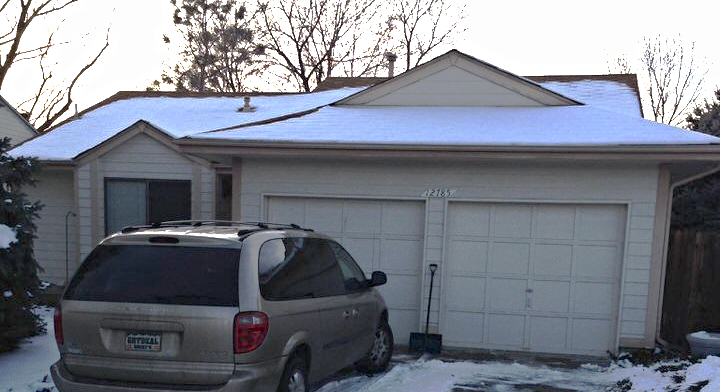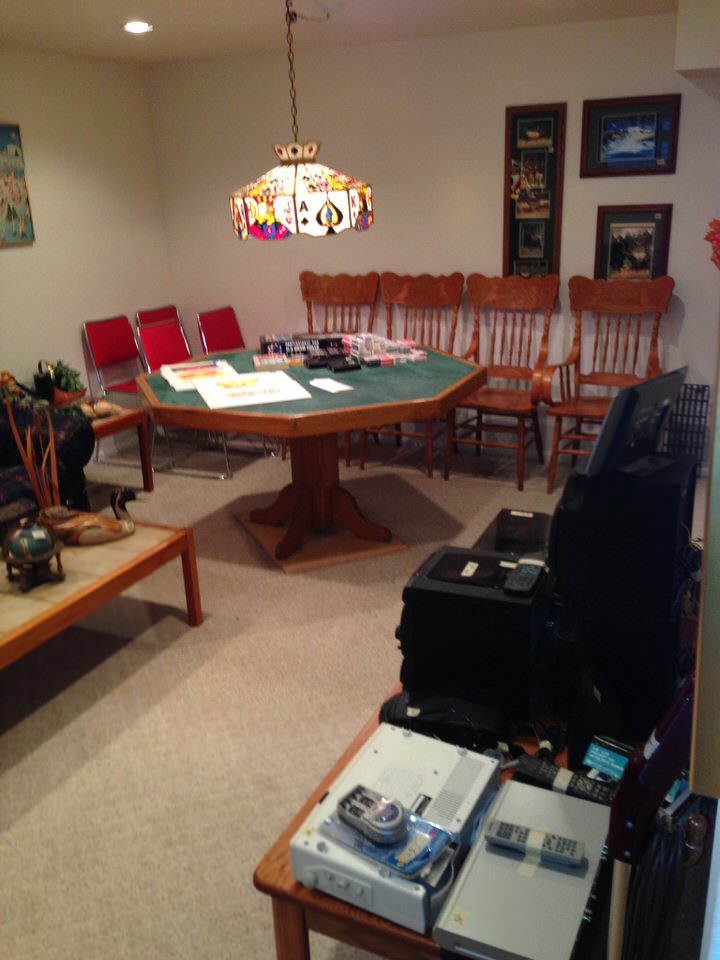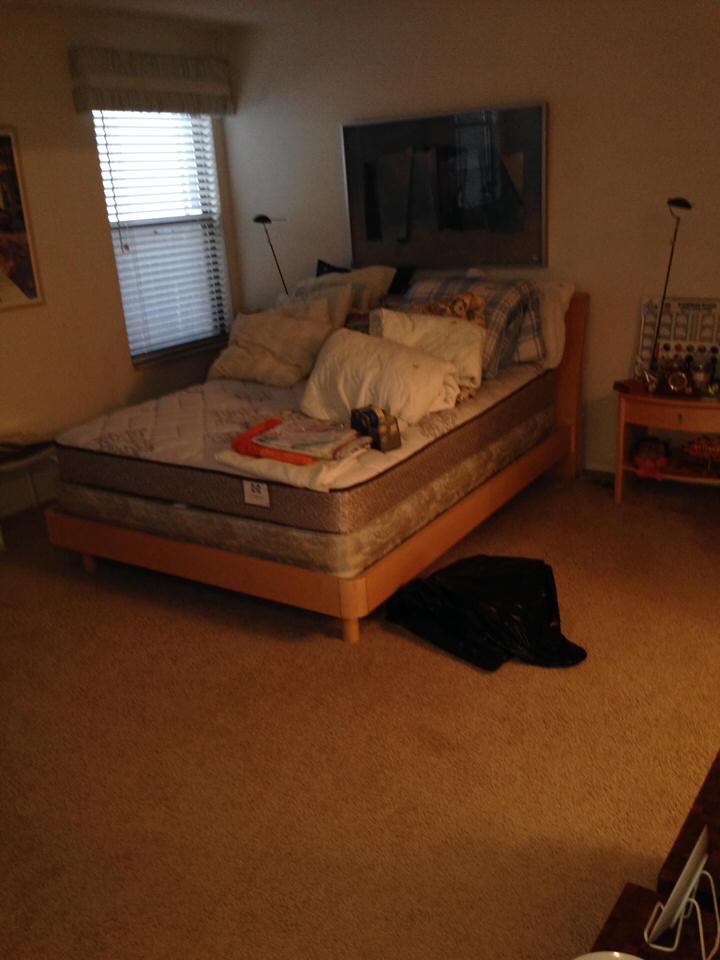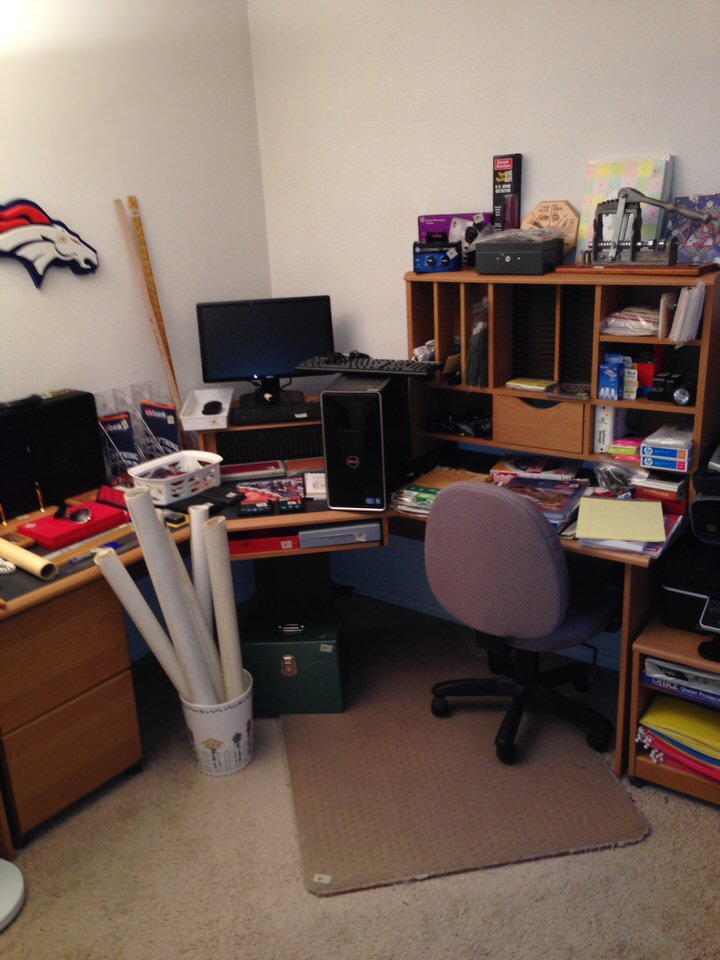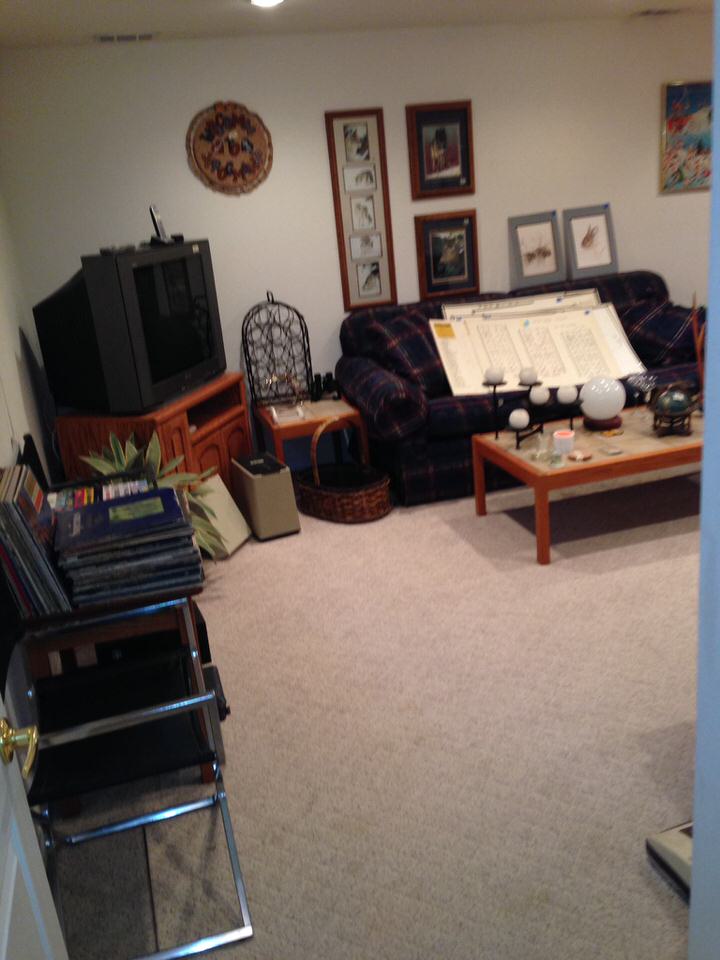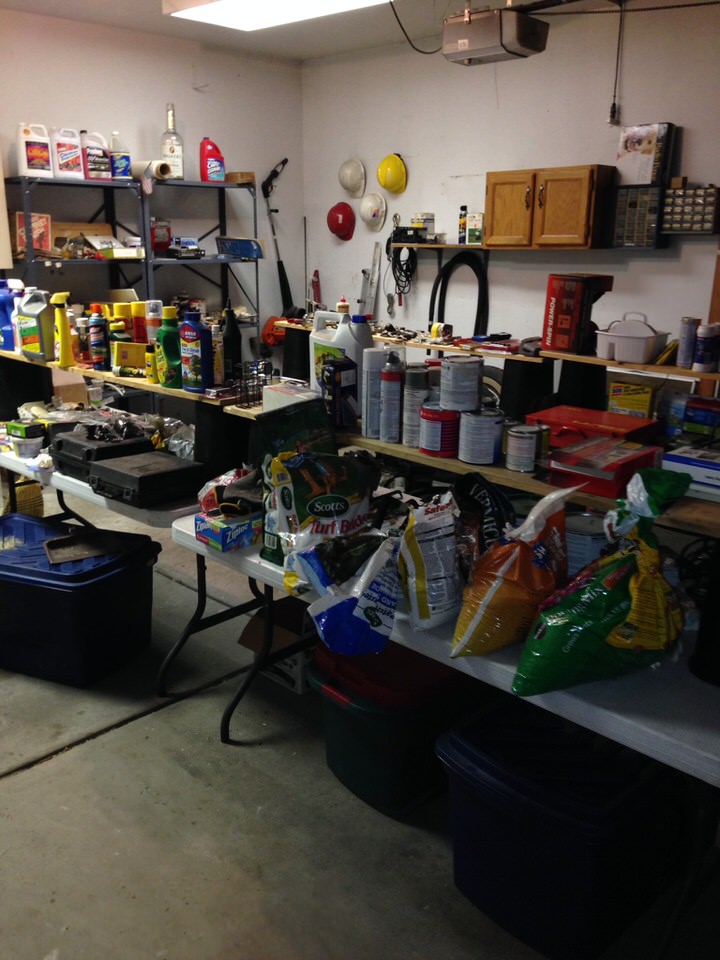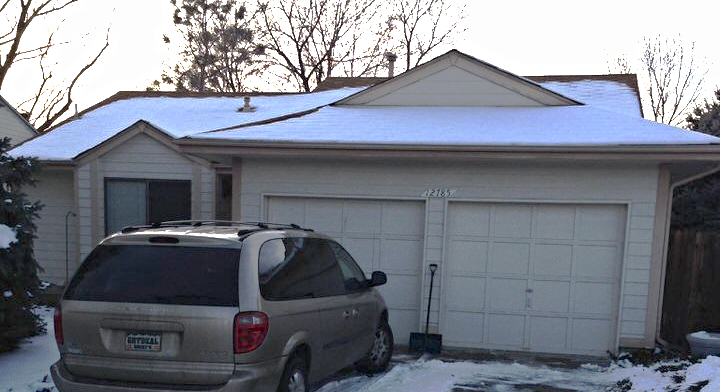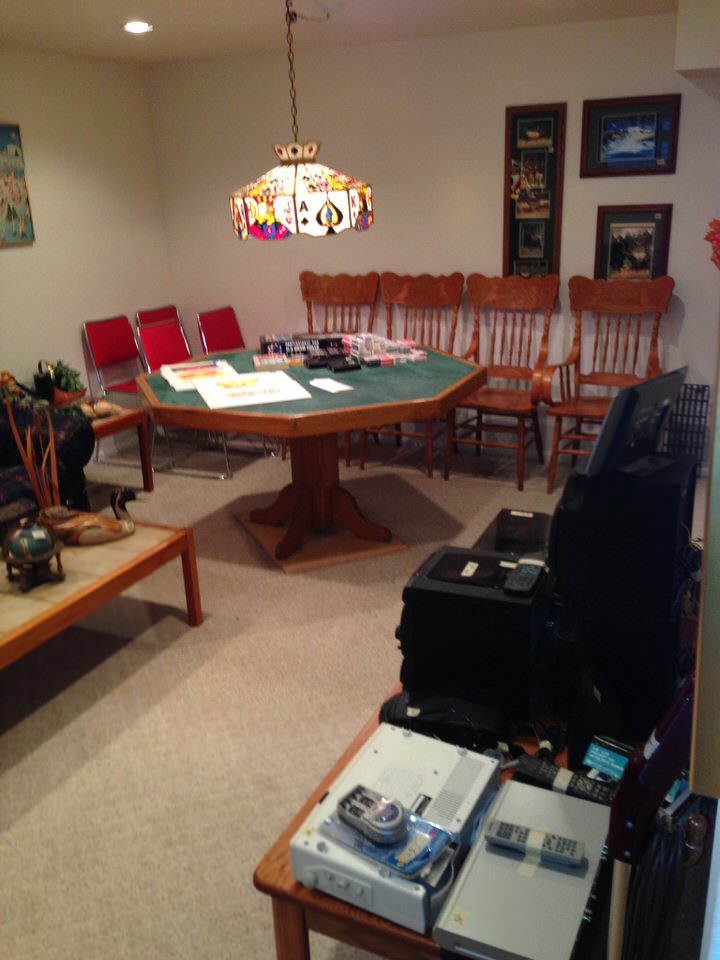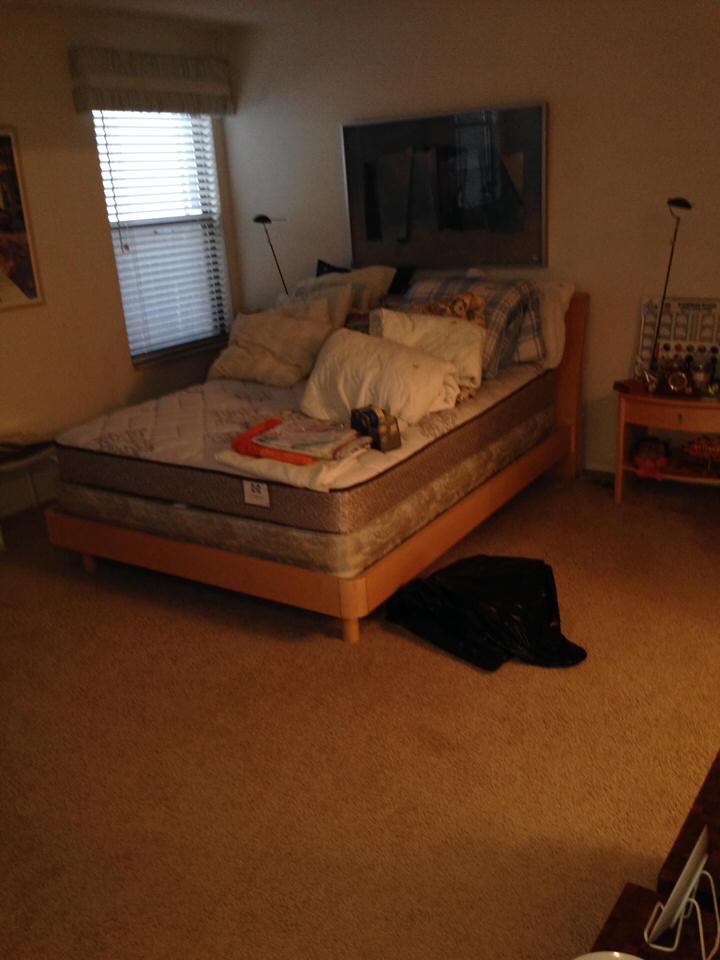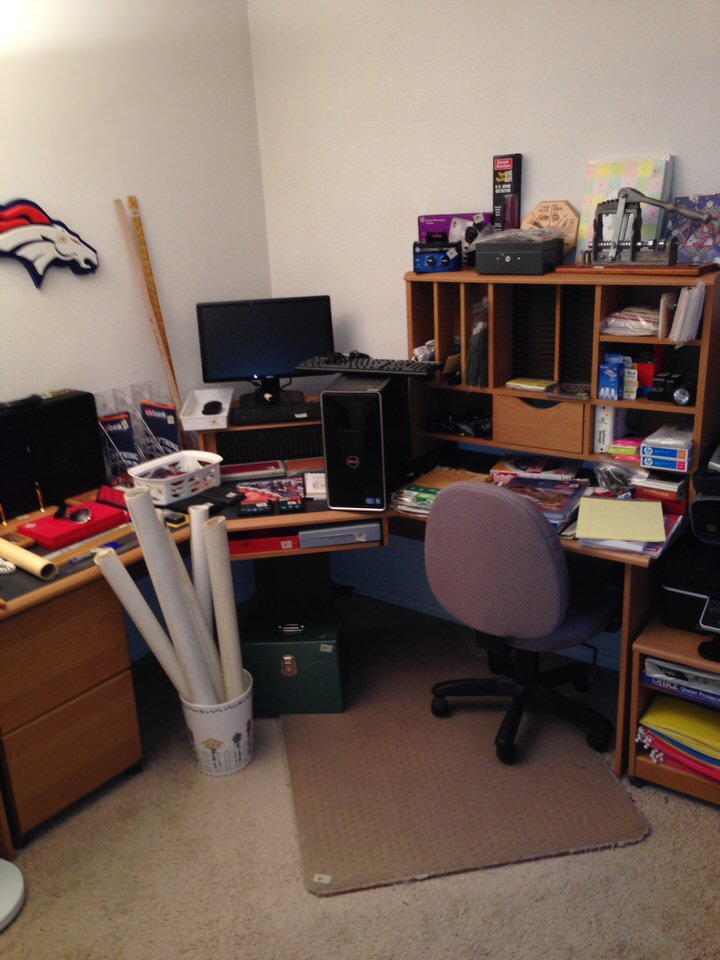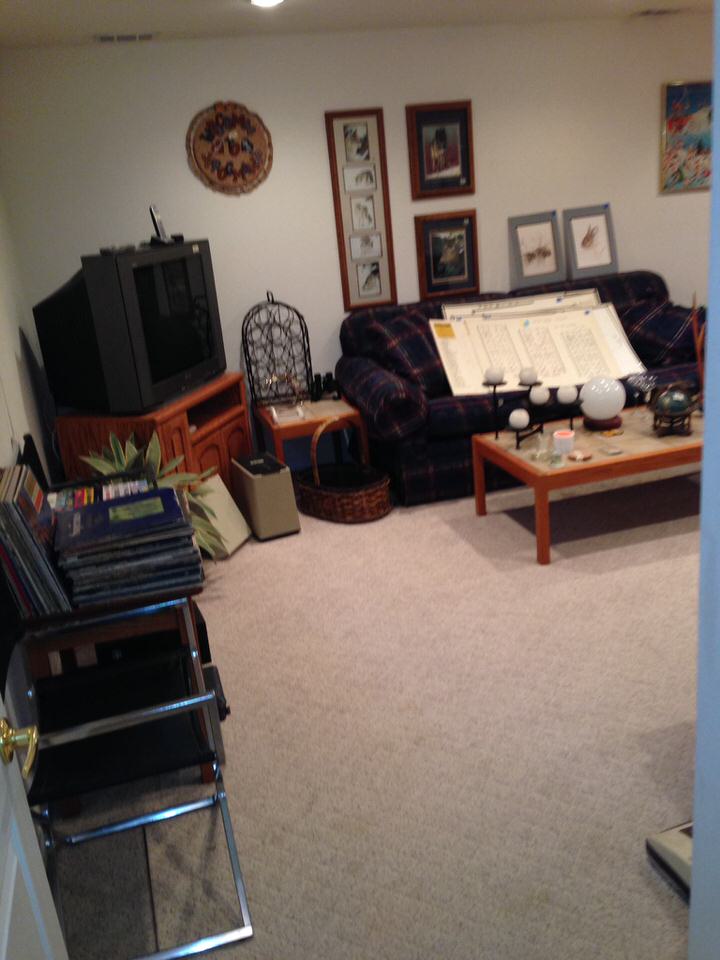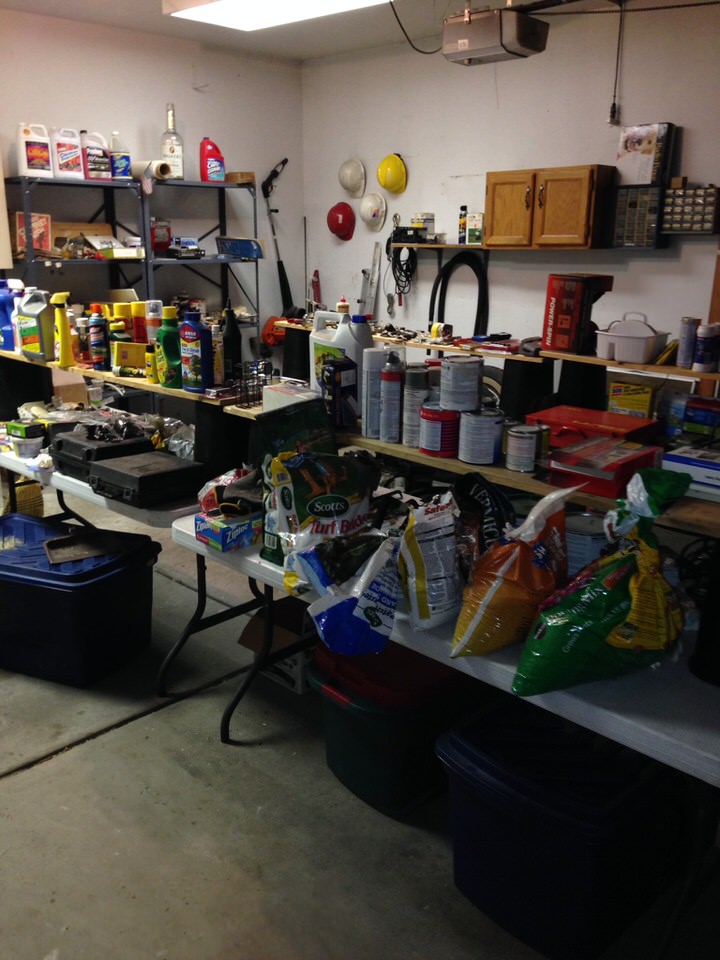 White Formica dinette table w/one leaf
Set of four white vinyl & chrome dinette chairs
Teak Contemporary media cabinet/entertainment center w/two matching plant stands
Black TV stand/media cabinet w/doors
Small round wood & leather table w/four matching chairs
White & black Formica two drawer chest
White Formica storage cabinet w/doors & two drawers
Two small white Formica shelves
Contemporary style light wood corner computer desk w/hutch top and matching rolling cabinet/printer stand
Contemporary light wood six drawer dresser & mirror w/matching eight drawer lingerie chest two nightstands & queen size headboard footboard rails & slats
Queen size Sealy "Normandy Firm" mattress & box springs
Two 1970's dark wood butcher block cube end tables
Two different small white metal plant stands w/planters
Brown metal desk w/wood top
Small narrow white Formica storage cabinet w/door & drawers
Small white Formica storage cabinet w/doors
Oak Contemporary style cocktail table
Oak end table
Oak TV stand/media cabinet w/doors
Two chrome & black leather chairs
Light oak cocktail table w/tile top & two matching end tables
La-Z-Boy blue green & red queen size sofa sleeper
Set of four red vinyl & chrome chairs
Beautiful oak poker/game table w/pedestal base
Set of four very nice oak dining room chairs (two captain's)
White Formica six drawer chest
Young - Hinkle oak three drawer chest
Four Herman Miller - Stephen Frykholm "Summer Picnic" framed prints (1971 1974 1975 & 1977)
Game table light fixture
Contemporary table floor & desk lamps
Area rugs
Artificial plants & trees
Live plants
Artwork
Wall decor
Accessory pillows
Bric-a-brac
And Much More!
APPLIANCES &ELECTRONICS
GE black bar refrigerator/freezer
Whirlpool window A/C
Hampton Bay window A/C
Samsung 40" flat screen HDTV on table top base w/remote (2011)
Singer brown metal sewing machine in cabinet
Free-Westinghouse blue & beige metal sewing machine in carrying case
Brother P-Touch labeler in case
Canon MP160 printer
HP printer
Dell Inspirion computer tower
Dell 19" flat panel black computer monitor
Dell computer keyboard
HP computer keyboard
Sony 32" TV
Aiwa portable stereo system w/double cassette deck CD player two speakers & remote
Panasonic VCR w/remote
Memorex DVD player w/remote
RCA 3" LCD pocket TV w/lift screen
Panasonic upright vacuum
Hoover upright vacuum
1970's Zenith turntable
Two 1970's Zenith round stereo speakers
Black & Decker Dustbuster
Dirt Devil hand vacuum
Oscillating fans
GE beige under the counter stereo w/CD player
And Much More!
COLLECTIBLES &MISC.
"Ten Strawberry Street" by Mono red & white china
Jyoto "Leona" china service for 12 plus serving pieces
Corelle dishes
Pyrex
Corning Ware
Baking pans & dishes
Pots & pans (Revere Ware & Circular)
Small kitchen appliances
DeLonghi panini grill
Kitchen plastic ware
Kitchen utensils
Stainless steel flatware
Fairfield "Poinsettia Ribbon" Christmas china service for 4
Sets of drinking glasses
Stemware
Bar ware
China covers
Some costume jewelry
Some books
Cookbooks
Beer steins
130 plus collector dolls (Nancy Ann Storybook Terri Lee & Ginny by Vogue Dolls)
Doll furniture
Doll clothes
Doll accessories
Linens (towels sheets blankets throw rugs
bed pillows mattress pads comforter kitchen & table linens)
Collector plates
Candles
Sentry 1100 safe
Misc bathroom items/toiletries
Men's clothing shoes ties belts & hats
Picture frames
Photo albums
Women's clothing & shoes
Baseball caps
Sewing items
Office supplies
Iron
Ironing board
Waste baskets
Sentry Survivor safe
LP's
CD's
8-tracks
Cassettes
VHS tapes
Poker chips
Playing cards
Vintage luggage
Binoculars
Nikkormat 35mm camera
Wine making kit
Litter Maid self cleaning litter box
Christmas items
Plastic pet carrier
Showtime Rotisserie & BBQ
Nettar camera
Plastic storage containers
Vintage back packs
Remote thermometer & atomic clock
Hand held weights
Cleaning supplies
Kitchen misc
Bric-a-brac
And Much More!
LAWN & GARDEN, TOOLS & GARAGE ITEMS
White round plastic patio table w/four chairs
Thermos gas BBQ grille w/propane tank
16' aluminum extension ladder
Plastic pottery & terra cotta flower pots
Yard art
Lawn hoses
Weber charcoal BBQ grill
Beige plastic round patio table w/two chairs
Curved cement yard bench
Automotive chemicals
12 gallon wet/dry vac
Black & Decker electric edger
Tires & wheels
Hi-Lift jack
Hand tools
Some power tools
Yard Machines 21" 4 hp gas lawnmower
Eagle Claw Trail Masters fishing poles
Paint
Remington 1.25 hp electric chain saw
Hardware
Electrical cords
Lawn & garden tools
Lawn & garden chemicals
Craftsman electric edger
6' fiberglass step ladder
Fertilizer spreader
Garden fencing
Some camping items
Portable toilet
Metal shelving
Hard hats
PetSafe Radio Fence (new in box)
And Much More!
GYPSY RULES
Please bring neither food nor drink into the sale. A waste bin will be provided for all to enjoy

security cameras may be in use during your visit, just like every other retail store on the planet, and seriously, do not steal from these sales. The people who are benefitting from the proceeds of these sales need the money far more than you need that copy of "Ernest saves Christmas" on VHS, it's just not worth it.
We encourage you to bring help with large or heavy items. In most cases we are happy to help load in furniture/appliances of any kind into an APPROPRIATELY SIZED VEHICLE.
There is always a hand truck aka 'Doly' available and you are always welcome to return later in the weekend during normal sale hours to pick up your items then when you might have a friend/truck available.
But please confirm with a representative prior to finalizing your purchase if you will require assistance from us in loading your item(s). Thank you.
We accept Cash!
We also accept all major Credit/Debit cards for purchases of more than $50
We do not accept Checks of any kind!